An easier way to train effectively.

No 12-month commitment.
No complex material.
Just simple basic weeks to reach your triathlon potential.
From Patrick McCrann, co-founder of Endurance Nation and five-time Ironman Hawaii qualifier: 
Hey there —
If you are reading this you're probably interested training for a triathlon but you're not sure where to begin… and you may have decided that my Endurance Nation triathlon Team isn't right for you right now.
After all, if you're not sure you are going to really be into triathlon in the first place, it's hard to spend a large amount of money on something like Endurance Nation.
So let me propose something simpler to start.
This is different than Endurance Nation. It's specifically focused on helping you identify your critical areas to train — an idea that will have you instantly focus on building the right fitness — without all the other bells and whistles you may not need right now.
The hardest part of training for triathlon is finding a schedule that fits into your life.
Not just any program, but one that will work… and not waste your time on crazy workouts or with confusing terms and instructions.
Maybe you're like one of the many people who send me these questions every week:
How many hours do I need to train for a Half Ironman?

When should I start focusing on my swim?

How should I modify my training for a race with a hilly bike course?
If so, I have something I think you'll like…

This is not a joke or a gimmick. This isn't some cutesy book empowering you to do your best. This is a hands-on, action-packed guide that will literally walk you through the steps to building your own personalized, powerful training program.
You will learn the problems with traditional training programs. I share with you how to overcome these challenges and to reorganize your schedule for maximum training impact.
What does this mean for you?
Follow the steps in this guide and you'll be a different athlete. Your training partners will want to know why you aren't showing up for their weekly aerobic grind workouts…and how you are managing to get even faster.
"I enjoyed the preview and I am looking forward to incorporating the book and the methodology into my daily life. As a 30-something husband & father of two, it's refreshing to see a perspective from a coach like yours."
Most triathletes don't know the

real

rules

of the game…

If you are anything like the triathlon majority, you have pushed everything outside of triathlon into a tiny box that you don't want to open.
Guess what? You can open that box and still get fast!
You are just a victim of what I call "triathlon mythology", where the long-term effect of story-telling turns hard work into mega workouts and work hours.
A direct result of the media making triathlon special/unique by celebrating the top 1% of the sport, anyone who works out less than the status quo feels like a slacker.
You Don't Need to Lead This Life!
Name another sport where one can work out "only" 12 hours and feel like you are falling behind the competition?
The assumption that you have to "join them to beat them" is simply false.
Race day doesn't care how much training you have done; It only asks if you have done the right training and whether or not you can implement it.
FACT: 95% of athletes who have taken the 10Hours A Week Triathlon challenge are willing to recommend the system to a friend/training partner.
How Does the 10Hours System Work?
Competitive Triathlon in 10Hours A Week is more than a book, it's a process. As you read the book, you will be planning parts of your own season. By the time you are done, you will have created your own plan for 10Hours success. Key elements of the 10Hours methodology include:
Focusing only on your next "A" race, not the entire season.
Focusing on your Critical Success Factors, not just logging hours.
Leveraging intensity into build strength and build endurance simultaneously.
Executing Race Simulation workouts to put your fitness to the test and prepare for race day.
Scheduling "big weekends" to add endurance-oriented training to your program when needed.
What Will You Learn?
Truth be told, this book is not for the weak of heart. We will ask you to throw out some very popular approaches to training in place of new, data-driven results. Old-school methods of training, such as spending lots of time in Zone Two, avoiding Zone Three, having to swim 3+ times a week, needing to hit the gym consistently…these are all challenged/eliminated. You will learn:
Focusing on your next race enables you to target your training; that…
It's not how much training you do, it's how you do that training that matters; that…
That striving for triathlon excellence doesn't require you to become a social outcast; that…
Multisport fitness is built on cumulative, well-executed training instead of just logging miles.
"All the focused run training on pacing that Coach P had me do DEFINITELY PAID OFF! After seeing the results I was taken back to learn that I had a 10k PR of 44:03, 7:06mm!!! ON a super hilly course at the end of a Tri!!!! Overall "The Program" has improved my bike and run in a VERY short amount of time. I can't wait for NYC Tri to crush my time from last year and set another 10k PR."
What You'll Get
When you download your copy you'll get:
A specific technique

for identifying your true triathlon potential.

Baseline training equipment outline so you start on the right foot.
My "Third Way" methodology, the framework that works for YOU, not anyone else.
Guidance on keeping your training plan lean and effective.
A clear definition of your top three training priorities.
Training with Intensity; critical insights to continue improving fitness on a limited schedule.
Step-by-step instructions on evaluating your key race.
Defined workouts to target your self-identified focus areas.
Eight chapters, over 120 pages of do-it-yourself guidance and information.
This is Not Just Another Ebook…
When I set out to compile this system, I started from the beginning. I took everything I know and put it together in a format that would let you, the athlete, build a program just like I do for my athletes.
You'll get more than 120 pages of insights, spreadsheet planning templates you can customize, nine pages of FAQs to cover all the bases, a video interview with me (your humble author) and FREE updates on the system for life.
About Me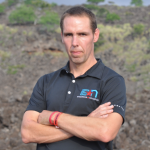 I have a lot of labels placed upon me.Coach. Entrepreneur. Stay-at-home dad. Boston Marathoner. Author. 17-time Ironman finisher. Five time Kona qualifier.If you are reading this, you probably already know that I have been coaching and educating athletes since 2004. Just in case, here's a bit more about me:I've been writing online since 2007, with articles published in Triathlete, Inside Triathlon, and Xtri.com. I've even been in the New York Times.

I have coached well over 2,500 Ironman finishers, putting my real-world knowledge and experience light years ahead of other coaches.

I specialize in working with athletes who refuse to sacrifice their personal or professional commitments in their pursuit of athletic excellence.
This is For You If….
You're ready to start focusing on what matters and targeting your desired results.
You're not sure what to do, exactly, to achieve your lofty goals.
You don't want to waste time mixing and matching plans and workouts based on the latest articles or what your friends say they are doing.
You've jumped from plan to plan, but nothing really "sticks."
You're willing to put in work, but you need action steps and results — and you want to see how other people really train.
You're looking for the occasional nudge to get you motivated and on track.

This is NOT for You If…
You're already en route to the performance you want using your current training regimen.
You only want the inside track on some supplement or yet-to-be-discovered endurance secret that will make you faster.
You don't want to get your hands dirty by digging into and customizing your own training plan.
"Wait a Second, Patrick. How is This Different
From Your Endurance Nation Coaching or Plans?"
Glad you asked. When we created Endurance Nation, we created the very best product on the market for busy age groupers to achieve peak performance. However, after hearing from thousands of people about their training and racing goals, I realized that not everybody needed the full TeamEN package.
Some people just want to get ready for ONE great race.
So the Competitive Triathlon in 10Hours a Week is solely focussed on that. I didn't just strip out parts of TeamEN plans either. I created all-new content, new workouts, new guidance, and restructured the curriculum to help you rapidly prepare for a great race on your schedule.
TeamEN is more comprehensive and includes everything you'll ever need to be your best, including coach support, multiple plans, race execution resources, access to other race reports and race simulation information, options for consuults, and more. But it's also more expensive and overkill for some people.
Competitive Triathlon in 10Hours a Week walks you through, step-by-step, to you first solid race. From there, you can grow and evolve to become the type of triathlete you want on your own terms.
With the Competitive Triathlon in 10Hours a Week System, You'll Get
Instant access to the 122-page Competitive Triathlon in 10Hours a Week e-book.

Four template planning spreadsheets, including workouts, on how to build out your own ideal training week (and more).
Video interview and content from me, Coach Patrick.
Print, digital, and video formats so you're covered no matter what your learning style.
Detailed FAQ addendum to make sure you are 100% ready to use the system.
The Benefits
In some cases, athletes have successfully slashed their weekly training volume by 50%. The true decrease in your hours depends on your current training volume. If you are a train-a-holic, or have been coached by one, then you could be for a truly momentous change.
More time for the stuff that matters. No more making life an extracurricular activity, with the 10Hours system you will plan around your life priorities instead of ignoring them.
Increased focus. No garbage miles/training time means you can actually focus in on the session at hand…the result is a better, more effective training session!
Bonus 
12 Healthy Recipes for Endurance Athletes
(Value – $27)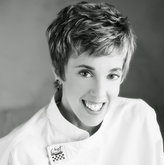 Lori Kerr is founder of Custom Cuisine Personal Chef Service (www.customcuisinepcs.com). Lori received her training from the United States Personal Chef Association (USPCA), and is a Premier Member of the USPCA.
Lori created this quick recipe booklet as a healthy (and delicious) addition to the other learning material in the 10Hours system.
I firmly believe that our nutritional focus is just as important as how we train, and Lori show us all how to make food healthy and fun again.
Better Than 100% Money Back Guarantee

This is possibly the most important investment an age-group triathlete can make. It's an investment in your life. I assure you that the things you learn in this program will help you live and feel like the best triathlete you can be.
This program may very well have the exact piece of advice you need, but I want you to be absolutely sure about it, that's why I'm offering the Competitive Triathlon in 10Hours A Week to you risk-free. You'll get the chance to read it and see for yourself with your own eyes what it can do for you.
When you click on the button above, you'll be taken to a secure order page where you can download the program right now (just use a valid credit card to order risk-free for a full 30 days).
Read the program front to back and you'll find strategies you can use right now to become a better triathlete. I promise. Take 30 days to read it and start applying everything you learn.
If, after you've read through it you decide that it's not for you, or you didn't find any useful information in it for your situation, simply send an email request to admin@tenhoursebook.com within 30 days and I will give you a full refund, no questions asked. I trust you to delete the files from your computer.
The Competitive Triathlon in 10Hours a Week Package Includes:
This book is meant to get you on the right path towards a sustainable, effective training program that will help you reach your fitness potential.If you are looking to be your best on race day and at home, in the office, etc., then this is the program for you.


Full 122-page eBook (PDF) covering all aspects of Season Planning to Workout Building! (a $49 value!)

Excel planning templates from Sprint to Iron-distance triathlons – no more writing in pencil! (a $69 value!)

BONUS FILE: An Endurance Recipe eBook with 12 healthy meals – one for each month! (a $19 value!).
"All The Tools You Need to Create the Right Plan for YOU!"
There are a lot of triathletes out there that will give up on their dreams. That's not going to be you. You're different. The folks who buy the Ten Hours eBook know that there's a difference between SURVIVING and LIVING.
Listen, some folks are going to get more out of life. They've cracked their personal system either through luck or hard work. This package is designed for the triathletes who WANT MORE. Who have desire to BE SOMETHING. Triathletes that want to live up to their potential.
There's no need to feel like you didn't go for it. You have the power and the will to change — and now you have access to the ultimate toolkit. I have done it, and you will too.
Competitive Triathlon in 10Hours A Week is delivered instantly.
The PDFs include all relevant support files & documents!
Don't Waste Another Season!

---
Contact Us:
Email: admin@tenhoursebook.com
Affiliates:
If you are serious, you can earn 70% of every sale. Learn more & apply here.